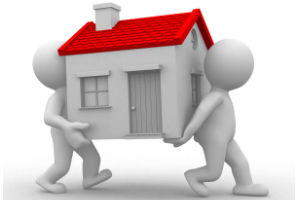 7 Main Roles Of Your Real Estate Agent




A Buyer's Real Estate Agent:
Educates you about your market. When purchasing a home it's critical that your agent is immersed in the market you're considering. Doing so gives them the ability to quickly get you up to speed on the area and can help you decide whether this is the neighborhood and home for you to live or invest in. Key things to learn from your agent about the market should include information about housing prices, details about recently active and sold homes, average days on the market (DOM) for homes, schools in the area, local businesses, traffic patterns, local government regulations that affect the market, demographic data, any factors that affect home values (both positively and negatively), and much more.
Analyzes your wants and needs. Your agent will take the time to sit down with you to discuss exactly what you're looking for in your new home. This means understanding what you like as well as what you don't like. Be sure to communicate any factors that you feel are important in the home you want to purchase including the style of home, living square footage, room count, features and amenities, property details, neighborhood factors, and anything else that will affect your decision. With this information in hand, your agent can target those specific details when searching for your new home and will be able to find the best matches in less time.
Guides you to homes that fit your criteria. Being knowledgeable about what your perfect home looks like, your agent will quickly locate potential candidate properties for you to view. This saves you a lot of time by eliminating the need for you to drive the neighborhoods yourself attempting to narrow the field. Your agent can schedule each candidate property for a private showing at a time that fits your specific work and family schedule. With your agent working on your behalf, you can find the home that best fits your needs in the shortest amount of time.
Coordinates the work of other needed professionals. Finding the perfect home can be a challenge to be sure. However, once this has been accomplished, your agent's job is far from over. The next part of the process requires the help of service professionals and contractors such as a lender, a title company, a home inspector, an appraiser, and depending on the condition of the property the contractors who specialize in roofing, foundation, plumbing, electrical, cleaning, general contracting and other areas. Your agent will have relationships with the most reputable professionals in these fields who have proven their ability to deliver the highest quality of service and support. Your agent will save you the headache and stress of dealing with this part of the process by coordinating the schedules for these professionals to ensure they meet all the necessary deadlines.
Negotiates on your behalf. Your agent has a fiduciary responsibility to represent YOU and YOUR INTERESTS throughout throughout the entire purchasing process. This includes negotiating for the best price and for the best outcome on any details within the contract. Being skilled in negotiating, understanding people and behaviors, and thinking several steps ahead are the signs you have a great agent working on your behalf.
Checks and double-checks paperwork and deadlines. The transaction process for purchasing a home includes a lot of steps and quite a bit of paperwork. Your agent is intimately familiar with these documents and will work to "dot every 'i'" and "cross every 't'" to ensure it's all in order. The transaction process also includes certain deadlines for tasks to get accomplished by all parties including you (the buyer), the sellers, as well as the service professionals and contractors. Your agent will make sure you are aware of these deadlines and will keep you up to date on the tasks that have been accomplished and the next tasks needed to be done.
Solves any problems that may arise. As you have seen, the purchase of a home brings together a mix of people, companies, and paperwork all working towards a final goal. Inevitably problems can arise in any situation and your agent will work to resolve these "challenges" to minimize their affect on the process. A great agent builds rapport with all parties involved and sets expectations right from the beginning and communicates with everyone throughout the entire process as necessary. This approach can help to eliminate many problems from occurring in the first place and can also help to resolve them whenever they may arise.